Bond and Larkin Quiz Contest
QUIZ CONTEST RULES
1.) Starting on Wednesday, September 12, 2012, a new question or photo will be posted every day for 14 days, at approximately 12 noon, eastern time.
2.) Identifications and answers can be posted on Larry and Pat's Facebook pages or their Facebook author pages, sent as Facebook messages to Larry or Pat, or emailed to Larry at AuthorBond@aol.com or to Pat at patricklarkin@patricklarkin.net. If they're posted openly on Facebook, they should be added as a "comment" on the relevant quiz photo or question posting. If they're sent as messages, they should be clearly labeled. (For example, "Quiz Photo #X is…")
3.) Only the first answer or identification submitted by each person will be considered.
4.) Correct identifications and answers will be scored as follows: The first correct answer for each question gets 10 points, the second 9 points, the third 8 points, the fourth 7 points, and on down to 1 point. All succeeding correct answers get 1 point.
5.) We will not post the answers to any quiz question until the end of the quiz.
6.) At the end of the quiz, the points will be totaled. Top scorer gets a special 1,000-word or so action scene written – using character names and a setting of their choice – and signed by both Larry and Pat.
7.) If we end up with a tie between two or more contestants, we'll run a special tie-breaker quiz.
Now that the contest is over, the photos and the correct identifications appear below:
QUIZ PHOTO #1 A Leopard Ia5 main battle tank
QUIZ PHOTO #2 The unit badge of the FBI's Hostage Rescue Team
QUIZ PHOTO #3 A Soviet-made SA-8 Gecko surface-to-air missile launcher
QUIZ PHOTO #4 The former U.S. embassy in Tehran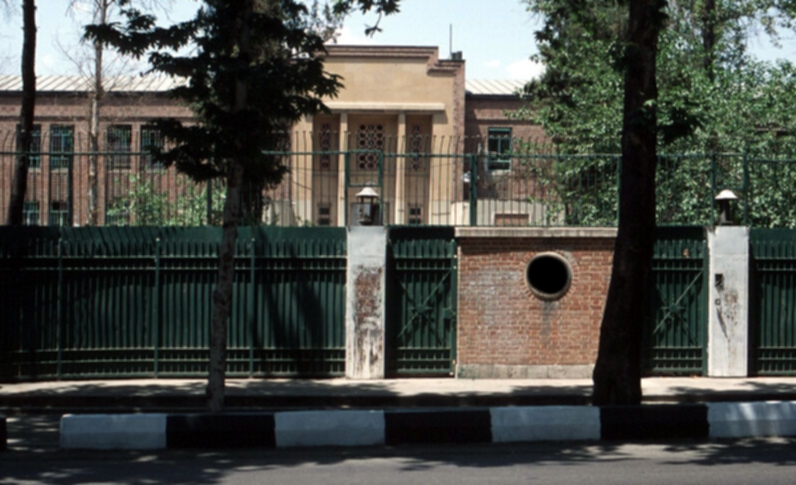 QUIZ PHOTO #5 A South African Olifant MkII main battle tank
QUIZ PHOTO #6 An OSA I fast attack boat
QUIZ PHOTO #7 A French-designed Durandal anti-runway bomb

QUIZ PHOTO #8 The unit badge for South Africa's 2nd battalion of the 44th Parachute Brigade
QUIZ PHOTO #9 A Russian Su-27 Flanker
QUIZ PHOTO #10 Fuchs armored personnel carriers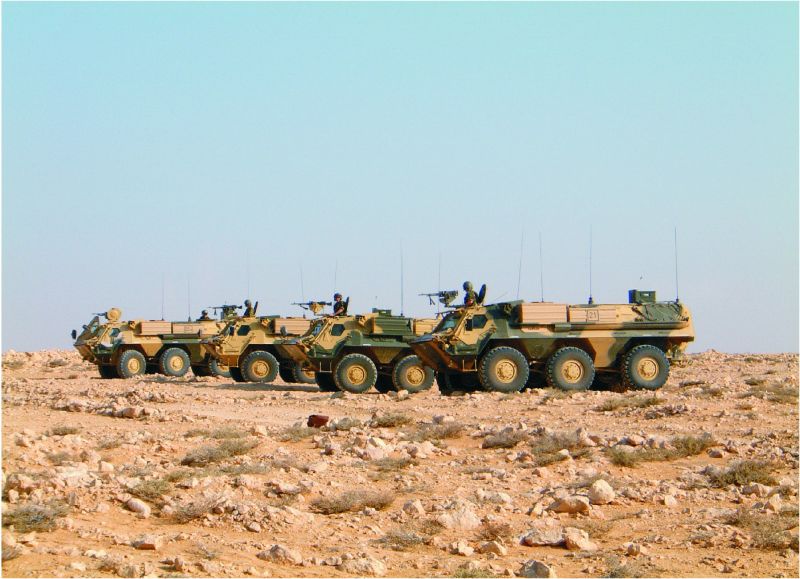 QUIZ PHOTO #11 The Japanese island of Tsushima, seen from the South Korean city of Busan
(In this picture, you need to identify the land mass on the horizon.)
QUIZ PHOTO #12 An Oliver Hazard Perry-class frigate
You need to identify the class of the leading ship.
QUIZ PHOTO #13 A French LeClerc main battle tank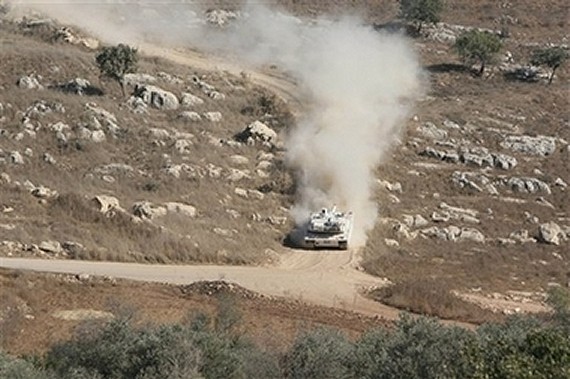 QUIZ PHOTO #14 Walvis Bay in Namibia